DETOX, RETOX: SUNDAY BRUNCH
START YOUR DAY OFF RIGHT!
BOOK ONLINE
OFFER TIME
2016/07/24~
Every Sunday 12:00PM - 02:30PM

PRICE
TWD1,680+10% per person with 1 W mocktail + Beer Pong
TWD1,980+10% per person with 1 W mocktail + 3 W cocktails + Beer Pong + Cocktail Class
SMOOTHIE STATION
Strawberries, Blueberries, Raspberries, Kiwi, Passion fruit, Mango, Pineapple, Coconut milk, Banana, Low fat yogurt, Plain yogurt, Assorted fruit yogurt, Flavored local honeys...and more!
EGG STATION
Eggs: Fresh local free range eggs, Duck eggs, Ostrich eggs
Seafood: Lobster, Prawn, Scallops, King crab
Condiments: Avocado, Heirloom tomato, Spanish onion, Truffle, Oyster, Spinach, Mushrooms, Portabella mushrooms, King oyster mushrooms, Asparagus, Courgette, Capsicum, Prosciutto ham, Smoked bacon, Chorizo sausage
SALAD SELECTION
Citrus poached chicken, fennel, olive and orange salad / Vietnamese bun chu with sticky spicy tofu...and more!

INDIVIDUAL BITS SELECTION
Salmon rillette, lavash crisp / Scallop, chili, gin ceviche /
Duck foie gras mousse, citrus jelly, toasted brioche...and more!
SEAFOOD SELECTION
Freshly shucked French oysters / King prawns / Alaskan king crab legs / Spotted crab / Blue crab / New Zealand mussels / Lobster claws...and more!
CARVING STATION
Honey five spice marinated ham leg
Rosemary, mustard crusted American prime rib
HOT SELECTION
Pan seared king fish, white bean puree, roasted tomato, capsicum, olive / Sautéed prawns, chorizo, sweet peppers, grilled orange / Grilled beef tenderloin, summer vegetable hash / Truffle okonomiyaki pancake / Thai style fried pork ribs with lemon and cucumber

TAIWAN DESSERT
Night market sweet bean tapioca jelly ball / Taro ice cream in peanut spring rolls / Hakka handmade mochi / Fresh mango slice condensed milk shaved ice / Condensed milk honey toast cube...and more!

WESTERN DESSERT
Cointreau ganache cocoa pavlova / Oreo tiramisu, coffee tile / Fried banana lemon spring roll / Sicilia fruit candy ricotta Cake...and more!
**Buffet items may vary based on seasonal ingredients**
RESERVATIONS
02 7703 8887
BF.TAIPEI@WHOTELS.COM
BOOK ONLINE
Albums
Detox, Retox Sunday Brunch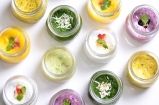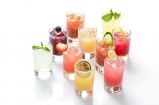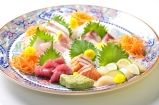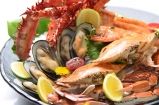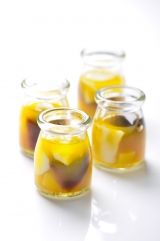 Weekday Breakast 06:30AM - 10:00AM
Weekday Lunch 11:30AM - 02:00PM
Weekday Dinner 06:00PM - 09:30PM
Weekend Breakfast 06:30AM - 10:30AM
Weekend Brunch 12:00AM - 02:30PM
Weekend Dinner 06:00PM - 09:30PM
Daily a la carte 06:30AM - 10:30PM